"I am grateful for all the help I received while here at Julia Manor."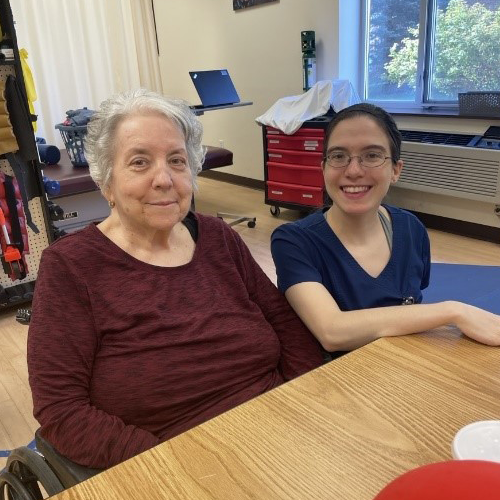 Janet Bulow arrived at Julia Manor in late March 2023 with significant difficulties in her mobility, decreased strength and function and inability to complete her needed self-cares to return home. She was also presented with poor balance, decreased fine motor coordination and was unable to transfer herself in/out of bed and her chair.  Janet needed some intensive therapies in order to regain her function and independence. The Reliant Rehab team got to work tailoring a plan of care specific to her goals and needs.
Janet worked hard in her PT, OT, and ST sessions to improve her abilities. She challenged herself, making significant progress with mobility, strength, independent function, dressing and bathing and getting in and out of bed with no help! She is now capable of transferring much easier and needs decreased assistance with daily tasks. She also spent time working with speech therapy for recall training in the tasks she was learning in her PT and OT.  Janet was able to leave Julia Manor and return home with the support of her family. Congrats Ms. Bulow!