"I really enjoyed spending time with some of the folks here, but I am ready to get back home! Thank you all for the help you gave me!"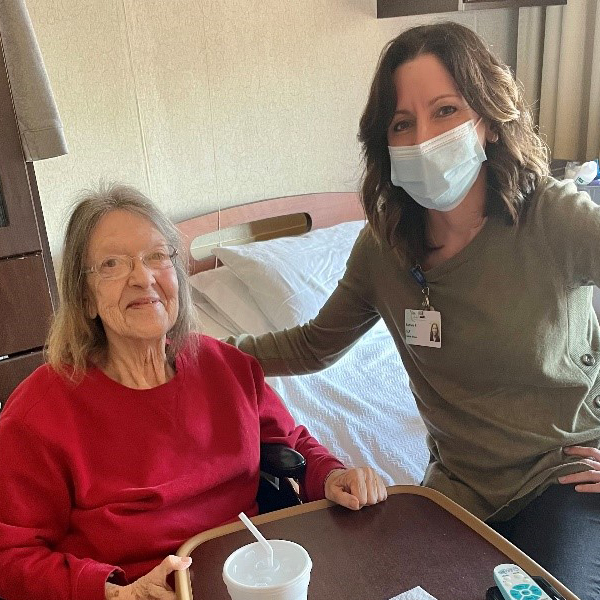 Ms. Cynthia "Cindy" Graff arrived at Julia Manor in the middle of February with significant difficulties and impairments to her mobility, functionality, inability to complete simple tasks needed to care for herself and even some issues with her swallowing. Ms. Graff was eager to return back home as quickly as possible. The Reliant Rehab team got to work on creating a plan of care specific to her goals and needs. Throughout therapy, Cindy was always happy to work with the team in each and every session. She really put forth a lot of effort to improve her function and strength. She did just that! Ms. Graff was able to discharge home independently with fully regained function.
Cindy is excited to return home with her boyfriend, Dick, and her dog, Ammo. Congrats Cindy on your progress, we wish you the best!