"Congratulations to Mr. Morrison for reaching his rehabilitation goals!"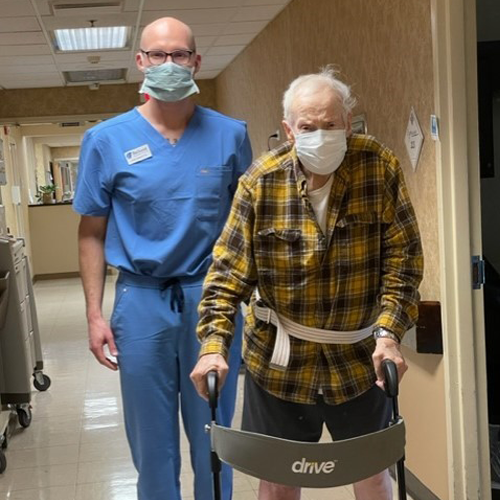 Mr. Robert Morrison arrived to Julia Manor Nursing and Rehab in early February with significant difficulties and decline in his mobility, inability to care for himself and decreased overall functional strength. The Reliant therapy team worked with Mr. Morrison to tailor a plan of care specific to his needs in order to get him back to his prior function.
Bob was a hard worker in therapy. He has made significant progress with mobility and is able to transfer in and out of a car safely to get to appointments. Bob has made significant progress by working with the therapy team and is able to demonstrate good balance, ADL skills and mobility to safely transition home with his wife.
Bob stated that he loved working with the therapists here. He enjoyed getting to know us and loved seeing happy faces every day when his family was unable to visit. Mr. Morrison is thrilled to be able to go home and be able to enjoy car shows with his son. Congrats on your amazing progress Mr. Morrison!