Success Story – Dec – Betty Moats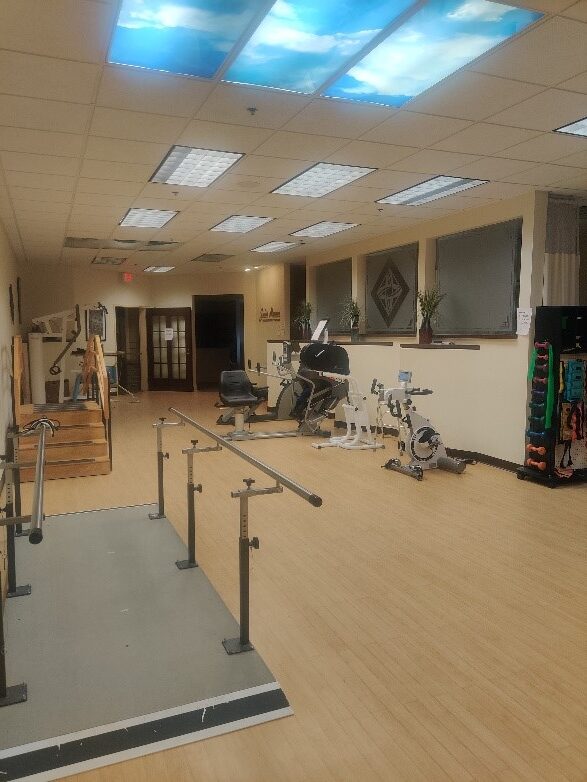 Mrs. Betty Moats lived with her husband very independently with her mobility and even drove to take care of errands for her and her husband. Unfortunately, Mrs. Moats had an episode that caused her to fall at home and was admitted to the hospital and diagnosed with a neck fracture. After her visit at the hospital. Mrs. Moats came to us here at Julia Manor for some intensive therapies.
Mrs. Moats was unable to walk, perform the most basic of tasks or even get out of bed. The Therapy team focused her treatment on rebuilding strength, restoring mobility, relieving pain, and regaining the skills to help Betty achieve her goals: "To go home and do all the things I did before.". Betty relied on her occupational therapists to help her improve her skills and give her the strategies to perform daily activities, like dressing and bathing, and make her way around the kitchen. "I do all the cooking … and I have to admit I am one heck of a chef!" said Betty.
A turning point came when she walked without assistance. Betty appreciates that her therapists knew when she needed to rest – and when she was ready to push. "She would say, I could feel the strength coming back." The therapist also challenged her with activities she would encounter every day at home, like navigating uneven surfaces, such as going from a concrete surface to grass, and climbing stairs. "My biggest moment was getting to that top step," she said. Betty rates her Julia Manor experience as "100% out of 100%," praising the combination of care and therapies she received. Congrats to Mrs. Moats and all the progress she has made to return home!