Success Story – Oct – Richard Straub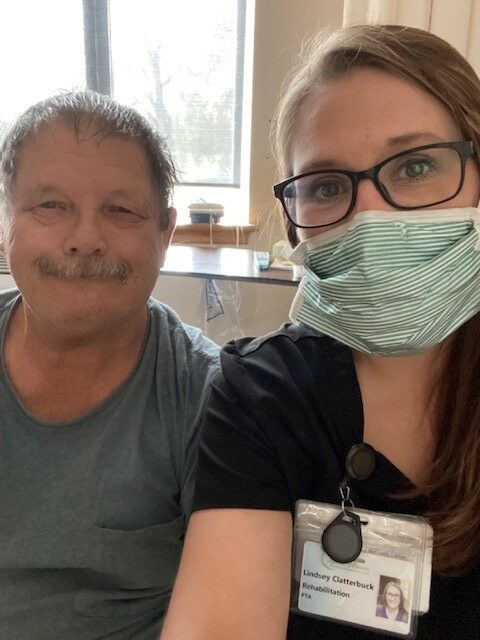 We would like to highlight Mr. Richard Straub for October's success story at Julia Manor!  Mr. Straub is a very independent gentleman who was previously at Julia Manor for rehab.  Recently he experienced a new onset of medical issues with dizziness and balance issues.  The hospital recommended rehab for him and he immediately stated he wanted to return to Julia Manor because of his good experience years ago!
Richard was an eager participant upon his arrival and has worked hard daily in therapy. Upon his arrival, he worked with the therapy team on setting his primary goals so the team could tailor a plan of care specific to his desires and needs. Upon initial evaluation, he required some help with daily tasks such as bathing, grooming, getting in/out of bed and walking.  After a short stay at Julia Manor, he is now walking with his rollator and able to care for himself with no assistance needed. Mr. Straub is returning to his apartment and the community own his own and delighted with all the progress he has made!