Success Story – Sept – Betty Shank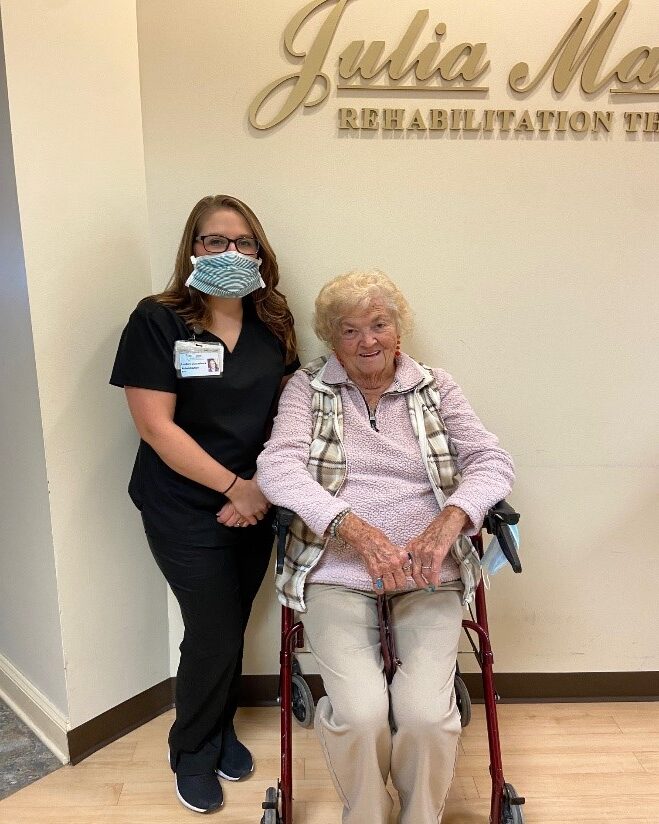 We are excited to highlight Ms. Betty Shank this month for her success in her therapy!  Betty is a resident of Julia Manor and needed Physical Therapy to improve her walking throughout Julia Manor.  She wanted to be able to walk to the dining room, to activities, and to improve her independence overall.  Betty also had a great desire to use a rollator with a seat for walking in the facility. 
Betty worked hard with strengthening, balance, and walking tasks with the physical therapy team to improve her endurance, safety and overall functional abilities. We practiced indoors and outdoors with the rollator and fine-tuned her safety awareness and balance during walking.
Betty is now able to walk independently inside with the rollator and only requires supervision outdoors. She absolutely loves the new walker!  She loves that she can rest on the seat when needed and the four wheels make walking easier for her! Way to go Betty, so happy to help you become more independent!