Success Story – Aug – Linda McDyer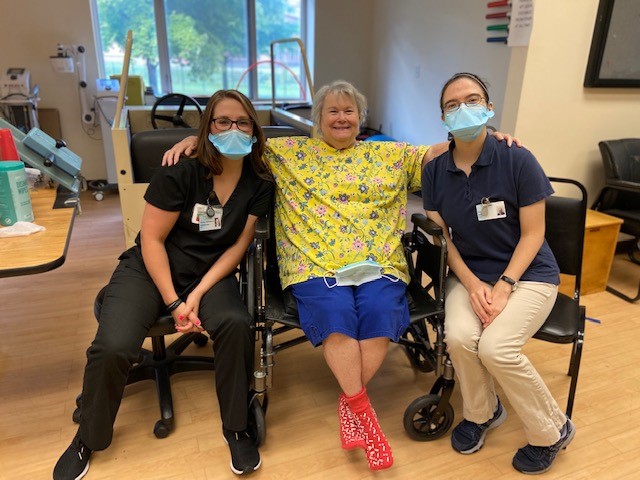 Julia Manor would like to highlight the success of Ms. Linda McDyer! Linda came to us, unable to care for herself, after a fall at home sent her to the hospital.  She experienced severe dizziness and fatigue, and regularly stayed in bed upon her arrival here. At times, Linda was hesitant to leave her room and participate fully due to feeling poorly.  She required help to walk and care for herself in completing daily tasks such as bathing, grooming, dressing and even getting up and out of bed.
The Reliant Rehab therapy team put together a tailored plan in order ot assist Ms. McDyer in regaining her independence. With encouragement from our staff and therapists, she started to work hard and soon found that therapy gave her hope and satisfaction.
Linda progressed incredibly well with her occupational and physical therapies and showed improved independence with all daily tasks including walking household distances and completing simulated household tasks! She lives by herself and feels confident that she will be able to get back to activities at home. Linda is excited to be able to walk again by herself and is proud of the hard work she put in.